Professional Tennis
Many junior players dream of the opportunity to play the game professionally. Professional tennis is the highest level of play – the peak of the journey. At this level, players may compete in the International Tennis Federation Pro Circuit (ITF), the Women's Tennis Association (WTA), and the Association of Tennis Professionals (ATP).
USTA TEXAS YOUTH PROGRESSION SYSTEM
The WTA is the global leader in women's (only) professional tennis. It is comprised of more than 2,500 players from 92 nations, and these athletes compete for $137 million in prize money each season. The 2016 WTA competitive season spans across 33 countries and includes 57 events, the 2016 Olympic Games, the four Grand Slams, and the 2016 Fed Cup.
The ATP is the governing body of the three men's (only) professional tennis circuits: the ATP World Tour, the ATP Challenger Tour, and the ATP Champions Tour. The ATP World Tour showcases some of the games most prestigious athletes. Spanning across 31 countries, ATP World Tour events are held in some of the world's most famous venues. The 2016 ATP competitive season includes 62 events, the 2016 Olympic Games, the four Grand Slams, and the 2016 Davis Cup.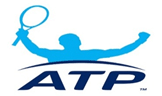 ITF Pro Circuit events comprised of both men's and women's events, and tournaments are categorized by the overall prize money offered to players. For men's events, tournaments range from $10,000 or $25,000 in prize money. For women's events, tournaments may range from $10,000 to $100,000, plus hospitality costs.
For more information about professional tennis, please contact:
Junior Competitive Coordinator


Sylvia Krywacz